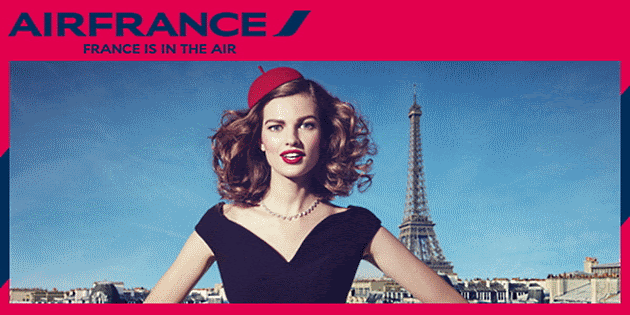 Paris at incredible price 49 € with AirFrance
Mini Viva las rates!
Discover Paris and Europe with Mini rates
On flights within France and Europe, You can choose between two types of prices for flight in Economy Class:
Classic if you prefer a tariff with all inclusive, or if you travel lighter Mini.
Now enjoy lower prices throughout the year.
Mini allow prices :
-Benefit from a more attractive price
-Benefit from a traditional service aboard "Air France"
-Carrying a hand luggage and accessory, by total weight 12 kg, free of charge.
Until the 22 March 2015, Paris discovers the incredible price :
49 € /ida*
*Commission of 5 € per flight midrange sold to the 19/03/15. It can only be eligible for this commission if the sale takes place during this period. * All inclusive rates ,solo ida, Economy Class, from Madrid, subject to special conditions and availability. Rates in force 19/03/2015. Check the exact rate at the time of booking. Prices are subject to availability.
Discover Paris and Europe with Mini rates